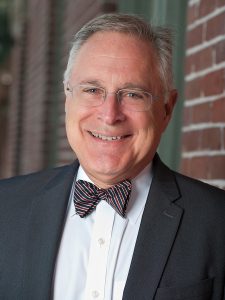 Haig Mardirosian
Organist
Haig Mardirosian is dean of the College of Arts and Letters and professor of music at The University of Tampa. Over his long career, he has earned international standing as a composer, conductor, concert organist and recording artist with important credits in major international musical festivals. He has performed nearly 700 recitals, concerto, and collaborative concert performances in his more-than-50-year career. Mardirosian has 20 recordings to his credit on various labels in the United States and Europe with widely recognized discs of works by Bach, Eben, Liszt, Langlais, and English composers of the 18th and 20th centuries. His broadcast credits include major global outlets like Northwest German Radio, Westdeutsche Rundfunk Radio and TV, Belgian Radio and the BBC.
Haig is a writer and critic with nearly 1,500 reviews and features published in a variety of publications. For a decade, he contributed a monthly opinion column, Vox Humana, to The American Organist. Much of that writing appears in Mardirosian's book, Vox Humana, published by Morningstar Music.
Prior to his academic appointment in Tampa in 2009, Mardirosian served 33 years as professor of music and was senior vice provost and dean of academic affairs at American University. He was also organist and choirmaster of the Church of the Ascension and St. Agnes in Washington, D.C.
Email Haig Mardirosian