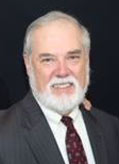 Peter Baker: Peter has been a member of St. Andrews for over 25 years during which time the parish has evolved to become a significant force for good in the lives of many people – parishioners, visitors and strangers – and a vital part of his own life. While he has spent much time and effort working with the Music department as a volunteer singer, he also served on the Vestry on 3 different occasions (acting as Clerk and Treasurer during several years) and served as co-Chair with LeRoy Collins of the 2005-2008 Capital Campaign that financed the restoration of the Sanctuary and construction of the Children's Chapel among other tasks.
More recently he assisted in the Helping Hands ministry coordinated by his wife, and outgoing Vestry member, Irene Baker. He will pledge the same level of commitment and enthusiasm if elected for another term on the Vestry. This as an exciting time to be involved in leadership at St. Andrews. There is a great source for new congregants from the influx of new residents to downtown Tampa and the revitalization associated with Water Street and along the Hillsborough River. We have a terrific location and a dynamic message to deliver and leverage through our Outreach programs and Music ministry.
---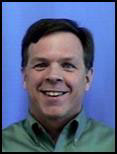 Benjamin Borsch: Ben has been a member of St. Andrew's for 25 years and a member of the St. Andrew's choir for almost as long. He has served St. Andrew's in a variety of capacities including Stewardship Chairman, acolyte master, diocesan convention delegate, and as volunteer director of the Youth Group for almost 10 years. A cradle Episcopalian, Ben spent 18 years "at seminary" while his father taught New Testament at several different seminaries. He began singing in Episcopal church choirs at the age of 6. Ben has strong interests in congregational development, outreach, music, and youth and children's ministry. Ben in married to Jeannie Borsch (a two-time vestry member). Their daughter, Emily, 9, participates in Sunday school and the Junior Choir. Ben is a graduate of Princeton University and is employed by Duke Energy Florida.
---

Barbara Ann Brotherton: Barbara was born and raised in Chicago. Upon graduating from high school, she and her mother moved to San Francisco where she attended San Francisco College for Women. They returned to Chicago 3 years later where she completed her degree work at Loyola University and graduated with a BS in Sociology. She then joined the United States Air Force where she served for over 25 years. Her last duty station was at Patrick AFB where she retired. Upon retirement, Barbara devoted herself to being a full-time housewife and mother and serving her local and church communities as a volunteer. While at Holy Trinity in Melbourne, FL she served on the vestry 9 months prior to moving. She relocated to Tampa in September 2016 and is active in the music program at St Andrew's (choir and bell choir) as well as the Outreach, Parish Life and Feeding the Homeless programs. She feels she has found a church home at St Andrew's and wants to do all she can to help this church be a strong support to the Tampa community.
---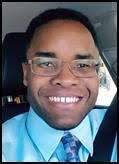 Donreece Brown: Donreece has been attending St. Andrew's since September 1995. As a dedicated and active member, he believes in serving by example and thanks God for giving him the opportunity, strength and dedication to serve as a Sunday school teacher, Lay Eucharistic Minister and usher. With an associate's degree in Early Childhood Management from HCC and a Bachelor's degree in Early Childhood Development from the University of South Florida, Donreece has utilized his knowledge, skills and expertise to work with the youth of St, Andrew's. Serving as a Sunday school teacher since 1999 has been one of the joys of his life and serves as a driving force for wanting to do more. Since high school, he has worked at Publix and Sears as a customer service representative, where he earned several accolades including Employee of the Year on two consecutive occasions at Sears. He is currently working part-time at Loews as a sales associate, and at Hillsborough County Public Schools as an educator for autistic students. If chosen to be on the Vestry, he will put God first in any decision-making processes for the betterment of the church in the Tampa Bay community. Specfically, he would like to enhance and grow our dynamic youth program and take it to another level of Christian engagement and collaboration.
---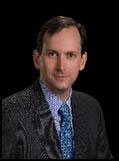 Don Crawford: Don is originally from the Atlanta area and has lived in Tampa for 10 years. He attended Oglethorpe University, where he served as President of Delta Sigma Phi and as the chapter's delegate to the Interfraternity Council. He attended law school at the University of Florida, where he served as the Management Editor of the Florida Law Review. Don practiced law at Paul Hastings LLP in Atlanta and at Greenberg Traurig LLP in Tampa before starting Cope, Zebro & Crawford in 2012. He continues to practice law, primarily business litigation, in Clearwater, Florida, and he serves as Treasurer, St. Petersburg Committee, of Ducks Unlimited. Don and Summer Crawford met in Atlanta and were married at Don's family farm in Lake Butler, Florida in 2009. They are the proud parents of Rayanne, age 6, and Winona, age 4. All four Crawfords were baptized together at St. Andrew's on October 11, 2015, and Don and Summer were confirmed on Pentecost Sunday 2017. Don thanks God for the holy peace, comfort, and fellowship that his family has found at St. Andrew's, and looks forward to serving the church and God's people for many years to come.
---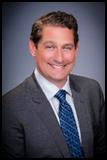 Piers L. Curry II: Piers is originally from Armonk, New York where he attended St. Stephen's Episcopal Church. He moved to northwestern Pennsylvania where he was active at Trinity Memorial Episcopal Church. It was there, serving as an acolyte, where he met his wife, Pam. Following graduation from The Pennsylvania State University he moved to Florida and attended the University of South Florida where he earned his Masters of Business Administration. Piers has been working in the financial industry for over 10 years and founded Nautilus Financial Group, a firm specializing in wealth management for individuals and businesses nationwide. He was the 2015 recipient of the Gary J. Levin Crystal Vision Award in recognition of his commitment to excellence and leadership in the financial planning industry. Piers is a voting member of the Board of Directors of the Greater Tampa Bay Boy Scout Council. He also sits on the Board of Directors for the Boy Scout Youth Leadership Development Council. Piers has been a member of St. Andrew's for the past 15 months and currently serves as a Verger. His children, Ian and Stella are both acolytes and his wife helps with the Youth Program. Piers enjoys camping, skiing, and spending time with his family and two dogs.